Friday, December 14, 2018 - 14:03
GARDEN centre staff from across the country who attend the GCA's annual conference (January 20 until 23, 2019) can learn how they can become a game changer from guest speaker John Stanley.
The conference will take place at Luton Hoo Hotel, Luton and attendees will hear from John, who has been a garden centre consultant for more than 40 years, on Monday, January 21. 
Iain Wylie, Chief Executive of the GCA, explained: "The independent garden centre sector is going through a period of rapid change. The supply chain is changing, the target customer is changing and the sustainability issues are also changing and independent garden centres look to have a great future as long as they are aware of the challenges and grasp the opportunities in front of them.
"We couldn't think of anyone better than garden centre consultant, John Stanley, to give our members some guidance on the game changing opportunities available to them in the UK industry, which is why we are thrilled he will be one of our guest speakers during the conference.
"John will talk to our attendees about how they can market their products in the future, what they need to change and what not to change, how they can merchandise and display plants to grow sales and how they can attract consumers. He will also talk about the roles growers will take in the future and the future of the online retail world. We think this is definitely one our attendees will need their notebooks for."
In the 40 years he has worked as a garden centre consultant, John has seen a huge change in the industry, from the container revolution to the introduction of restaurants. He currently works in the industry in 35 different countries and can interpret global trends to help horticultural businesses prosper.
By identifying and capitalising on opportunities that change presents, John is able to show his clients how to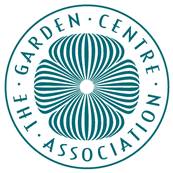 take advantage of change to delight customers by a re-layout of their store, fine-tuning of their marketing, upskilling of their team or rethinking their displays and product offer.
Originally based in the UK, John now lives in Australia where he owns an award-winning sweet chestnut farm.
Iain added: "John's presentation will also include new marketing ideas that are working in garden centres around the world and he will be challenging our attendees to think through a new model of independent garden centre retailing."
The GCA represents nearly 200 garden centres nationwide. Through sharing information and its inspection programme, the organisation helps members to achieve high standards in customer service, plant quality and reliability. 
The GCA's 2019 conference will be held at Luton Hoo Hotel, Luton on the Hertfordshire/Bedfordshire border from January 20 until 23 and places can be booked viawww.gca.org.uk.