Garden Trade industry news
Tuesday, September 18, 2018 - 14:10
paragraphs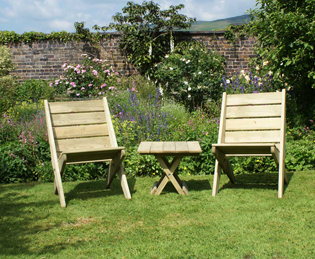 Zest 4 Leisure, a leading trade supplier of quality timber garden products including furniture, arches, arbours and fencing, is celebrating another successful year at Glee 2018.
Friday, September 13, 2019 - 11:37
paragraphs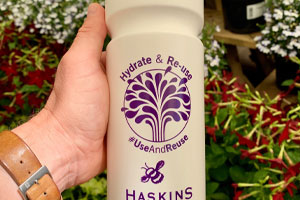 Leading garden centre group, Haskins Garden Centres, has allocated all 600 team members with a reusable water bottle to help reduce single-use plastic in the overall business.
Friday, September 13, 2019 - 10:55
paragraphs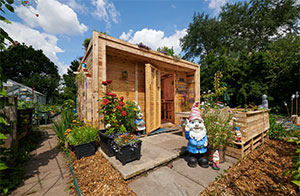 Shed superstars, garden enthusiasts and out-building aficionados are looking for the public's support after being shortlisted for one of the most celebrated awards in the UK - the Cuprinol Shed of the Year.
Wednesday, September 11, 2019 - 15:30
paragraphs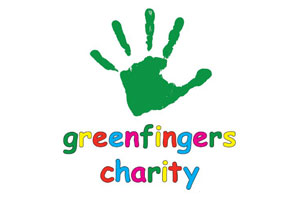 Evergreen Garden Care is delighted to announce that it will be partnering with the Greenfingers Charity, donating essential funds and gardening products which will help the team continue the vital work it does supporting seriously ill children and their families throughout the UK.
Greenfingers Charity works with children's hospices across the UK to create inspiring sensory gardens and outdoor spaces. These specially designed gardens provide an opportunity for children and their families to embrace the benefits of being outdoors and engaging with the natural environment, whether that is through play and fun or therapeutic rest and relaxation.  
Wednesday, September 11, 2019 - 15:23
paragraphs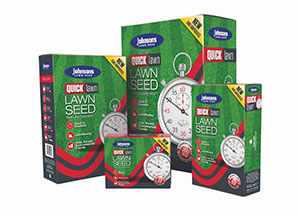 Johnsons Lawn Seed unveils Accelerator – the key to a lawn that germinates and establishes at speed
Johnsons Lawn Seed has unveiled a major innovation in seed treatment technology that meets the needs of consumers who increasingly demand lawns that germinate and establish quickly.
Quick Lawn with Accelerator-treated seed offers three key benefits: rapid germination; faster lawn establishment; and requires just a third of the amount of water that's usually needed for lawn establishment. The result is a strong, thick and healthy lawn – even in cold or wet conditions.
Wednesday, September 11, 2019 - 09:52
paragraphs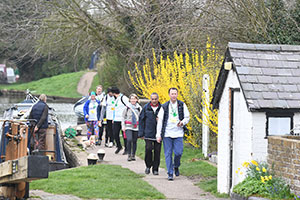 The 2020 Garden Re-Leaf Day event was officially launched at Glee today with Greenfingers Charity calling on all sectors of the garden industry and others to get involved in this exciting and pivotal part of the garden retail calendar.
Greenfingers Charity is delighted to announce that the 2020 event will take place on Friday 13th Marchand will once again include the popular Garden Re-Leaf Walk and Cycle Challenge, as well as other FUNdraising events which will take place across the country.
Garden retailers, manufacturers and suppliers are invited to participate by holding their own events, like a quiz night, raffle, auction, cake sale, virtual in-store challenge, spending the day in fancy dress or making a donation from every cuppa sold in the café.  It really is a great FUN way to increase footfall or awareness whilst at the same time engage with customers, motivate your team and raise your profile both locally and in the garden industry press.  There really is no better way to start the gardening season!
Monday, September 9, 2019 - 12:57
paragraphs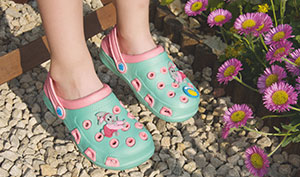 Making the most of extra space afforded by a larger stand at Glee this year, Wrexham-based Treadstone products will use the show to demonstrate continued innovation with a host of new product launches. On stand A49 in Hall 8 Treadstone will showcase new additions across all three of the company's brands: ClipGlove, Peter Rabbit and 'The Good Life'.
Fresh after its double win at the GIMA awards, ClipGlove will see two new promotional glove concepts added to the range, alongside a space-efficient backwall merchandising unit.  The range enhancements firmly establish ClipGlove as the 'must have' brand for garden gloves.
Wednesday, September 4, 2019 - 09:37
paragraphs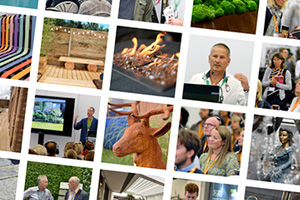 LANDSCAPE 2019 is officially this month!
Year round LANDSCAPE's dedicated team has been working hard to deliver the most valuable trade event in the Landscaping Industry – and a culmination of a year's work has led to the team putting on the best LANDSCAPE Show to date!
Thursday, August 15, 2019 - 10:31
paragraphs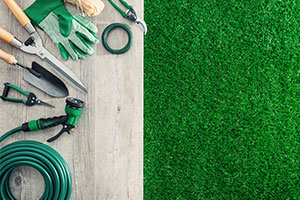 A rehabilitation service which helps people living with a brain injury or neurological conditions is setting up a horticultural project. Momentum Skills is calling on garden traders to help build up its project, which will offer a therapeutic and empowering experience for its users, by donating garden tools and supplies. Alistair Rowan from the organization explains how the project will work…
What is Momentum Skills and what services does it provide?
Momentum Skills West Midlands is a non-profit organisation based in the Birmingham City Centre that provides psychological and vocational rehabilitation services to those living with brain injuries or neurological conditions. Through a comprehensive training program, we aim to empower our clients so they can achieve their personal goals, gain the skills they need to live independently and gain access to employment.