Garden trade industry events, shows and exibitions
Thursday, July 5, 2018 - 16:46
paragraphs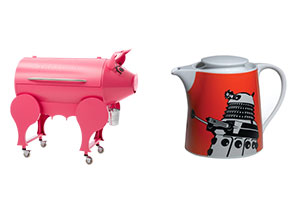 The trade show season for 2018 is gearing up and promises to be a lucrative time for garden centre traders, with sales to make and people to meet. Here, we look at a selection of the big trade shows and highlight the speakers and exhibitors which we think are must-sees. We at Garden Trade Specialist also look forward to meeting you at some of the shows!
Tuesday, September 24, 2019 - 15:43
paragraphs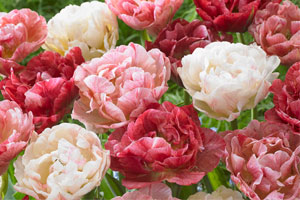 With its popular Bulb Festival now in full swing, Haskins wants to encourage gardeners to celebrate and showcase the fanfare of colours which can be achieved through bulb planting.
Haskins' Bulb Festival continues across all four garden centres until Sunday November 17. There are more than 250 bulb varieties on sale, with a focus on British-grown bulbs. Of all the varieties on sale, 24 are UK-grown and include a selection of rare and unusual bulbs.
Alasdair Urquhart, Haskins' in-house plant expert, commented: "Our Bulb Festival aims to highlight how easy it is to create a gorgeous garden through planting bulbs. We'd like to remind our customers that September is the perfect time to be planting bulbs for a vibrant colour display in spring. Planning for spring colour isn't something that should be left until the last minute; if you're able to plan ahead and plant now, you'll reap the rewards next year."
Event description
SALTEX 2019, taking place at the NEC, Birmingham on October 30 and 31, continues to be the go-to destination for highlights of innovation in the ground care environment, bringing together grounds personnel from across a wide variety of sectors and disciplines to unite, collaborate and celebrate the latest technologies.
Event description
Glee is the UK's most valuable garden and outdoor living trade exhibition, showcasing the freshest and most exciting brands,amazing new products and inspiring garden retail insights.
Event description

Autumn Fair, the season's most important marketplace for home and gift retail, is set to launch its new direction for 2019 and beyond this September at the Birmingham NEC. With plenty of new and bellwether exhibitors showcasing exclusive products, and new theatres and areas debuting for 2019, Autumn Fair will offer unrivalled sourcing and deal-making opportunities for retail's boldest buyers. 
event logo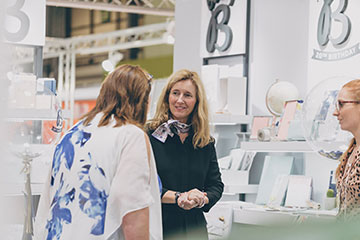 Event description
LANDSCAPE Show is back again for 2019 on Tuesday 17th & Wednesday 18th September. It is already  developing into their most exciting show yet.
event logo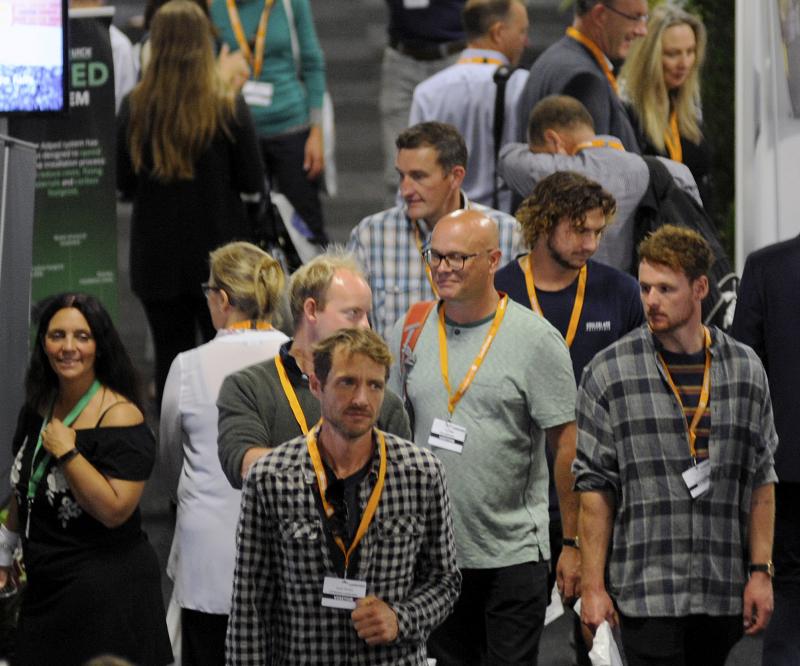 Thursday, June 27, 2019 - 13:05
paragraphs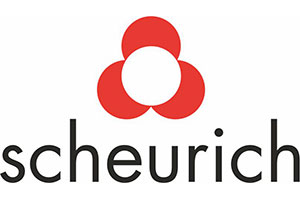 Retailers seeking products of the future and the latest in-store merchandising ideas need look no further than the Retail Lab at Glee. Now in its third year, this inspirational feature area, in association with the Horticultural Trades Association, is bursting with ideas. In fact, 61% of Glee's visitors say they will attend Glee 2019 as a result of seeing the Retail Lab last year. Here, we meet one of the sponsors of this year's feature – the German pot, container and plant accessories manufacturer Scheurich, which is eager to demonstrate its latest creations when the Retail Lab throws open its doors.
When it comes to stylish pots and plant accessories, Scheurich is a household name for both garden centre buyers and consumers alike. The Retail Lab at Glee holds strong appeal for Scheurich, as it is a repeat sponsor. The company's Sales Director, Peter Taylor explains why: "Scheurich has chosen again to sponsor the Retail lab as it shares the same forward-thinking strategy, strongly focusing attention on innovation and customer story-telling, as well as capturing and inspiring the fast developing 'social consumer' in their quest to achieve the right look."
Monday, June 17, 2019 - 11:35
paragraphs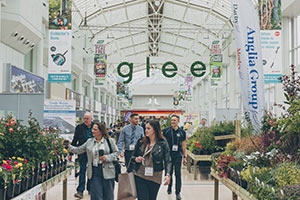 As garden retailing continues to thrive, with double digit year-on-year growth, the future for our industry continues to look bright. One place where this optimism will shine through will be the forthcoming Glee exhibition (10th – 12th September, NEC Birmingham), where 550 plus suppliers will join with 7,000 UK and international key decision makers, buyers and trend setters, to showcase the future of gardening.  
Matthew Mein, Glee's Event Director, said: "The market is reporting a strong start to the 2019 season, with sales up 37% year-on-year. A combination of good weather, and consumers retreating to their homes in a time of economic uncertainty, has paid dividends for our industry. As such we move into the 2019 event with a sense of excitement regarding the future development and growth of our sector. From an engaged audience, the potential of the 'millennial pound', new tech hitting the market, and a wealth of existing ranges continuing to hit the mark, Glee 2019 will be a thriving hub for the garden retail market, offering unrivalled value for both suppliers and visitors."
Tuesday, June 11, 2019 - 15:58
paragraphs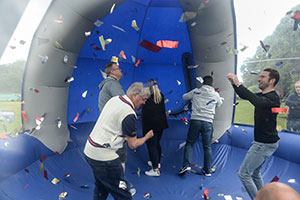 A successful day and night of fundraising was had by all who recently attended the 10th annual GIMA Charity Day, held at Telford Hotel and Golf Resort on 6th June.
Celebrating its 10th anniversary in 2019, the event brought together garden industry suppliers and retailers, with 18 four ball teamscompeting for the GIMA Golf trophy, and two teams battling it out on the new-for-2019 Crystal Maze course.
This year saw the team from Hartman retain the golf crown having also won in 2018, with a superb score of 86. Sunshine Garden Centre and Mr Fothergills Seeds following closely behind with 85 and 84 points respectively.
Hole 7 was once again home to the 'beat the pro' competition where teams donated a minimum of £5 per player to place their ball closer to the pin than the hotel's resident professional.  This year 13 individuals proved they had what it takes to take on the pro, with the winners being Derek Bunker, Simon Mulholland, Paul Crossland, Patrick Thick, Chris Daws, Steve Ainscough, Keith Laird, John Ducker, Phil Harrison, Pete Bunker, Aide Lewis, Simon Davidson, and Antony Barrett.