Garden trade industry features including events, exhibitions, and shows
Friday, September 13, 2019 - 12:44
paragraphs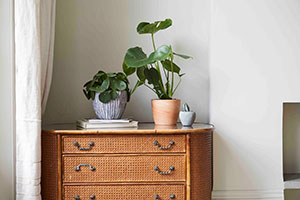 As the market for indoor plants continues to experience phenomenal double-digit growth, Woodlodge is rebranding its indoor pot collection – to be called Root – while expanding its product offering to incorporate fresh new designs that will help retailers to grow category sales.
Wednesday, September 4, 2019 - 10:06
paragraphs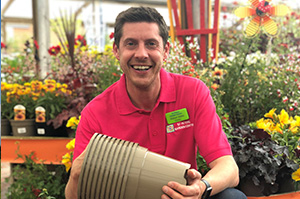 Monday, September 2, 2019 - 15:49
paragraphs
Employees working at Haskins in Ferndown completed a charity Static Bikeathon in aid of Faithworks Wessex.
Staff from all departments in the garden centre and restaurant took part, making a total of 25 riders, aged 17 to 67. Each rider completed 15km on the static bikes which were positioned outside the garden centre.
Friday, August 23, 2019 - 14:54
paragraphs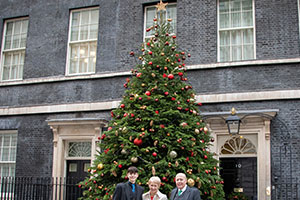 Garden Trade Specialist editor Victor Galligan spoke to Farr North Christmas Trees' owner John Junor about his farm and supplying the Christmas tree to 10 Downing Street…
John Junor has been in the Christmas tree business for over 30 years now, and from his 450 acre-farm in Farr, Inverness-shire, he is currently operating his business alongside his livestock farming role.
John says: "We have sheep and cattle here too, and the trees grow alongside them."
With a plantation of 250,000 Norman Fir, Norway Spruce and Alaskan Pine trees, Farr North's main buyers are wholesalers and John is keen to forge links with garden centres too. 
Wednesday, August 14, 2019 - 13:38
paragraphs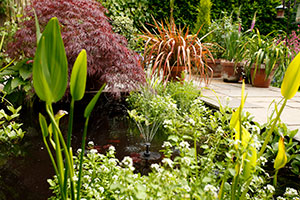 ONE OF the UK's leading water garden product companies has launched a series of 'how-to' videos to support retailers selling its new Liberty 200 pump while also attracting a younger social media-driven audience (August 2019).

Blagdon says it isn't just launching its easy-to-install Liberty 200 mains-free, solar-powered pump, but is also suppling retailers with the means to educate and pull-in new markets too.

Development Manager at Blagdon, Andrew Paxton explained: "To help our retail partners inspire new consumers and, also, to provide an easy-to-use, step-by-step guide for users to follow, we've created three 'how-to' films for three different styles of water feature that people can create from the Liberty 200.
 
Thursday, August 8, 2019 - 12:54
paragraphs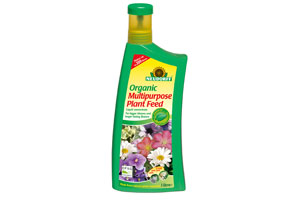 Weed, feed and control brand Neudorff will launch a new Vegan Society Accredited range of products at Glee 2019.
Neudorff's range already focuses on products that use natural active ingredients where possible with many products certified by the Organic Farmers & Growers Association.
Vegan approved products have been included in the product line-up for a number of years and the brand has now been given the vegan stamp of approval across new and existing products.
Wednesday, July 31, 2019 - 11:05
paragraphs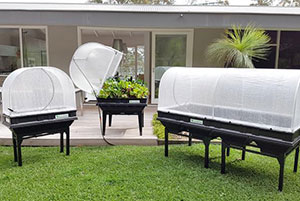 Vegepod, the Australian manufacturer of innovative raised garden beds, will be showcasing its range at GLEE 2019.
At the show the company, which launched in the UK in spring 2018,  will be focussing on sustainability. In the midst of the "war on plastics", Vegepod will be highlighting  that its polypropylene beds are indeed eco-friendly, particularly when compared to timber or iron raised alternatives. With a minimum 10+ year lifespan they outlive untreated timber counterparts five fold without the need for harvesting and deforestation. Additionally, the Vegepod eco-covers manage the climate of plants by allowing water and air to penetrate but not insects, encouraging plant growth. Furthermore, the self-watering functionality reduces water usage by 80% and furthers the products' sustainable credentials.
Monday, July 29, 2019 - 14:43
paragraphs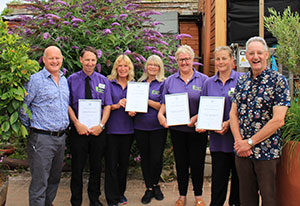 STAFF at garden centres across the Wales & West region are celebrating after scooping awards during a presentation evening at Castle Gardens this week (Tuesday, July 23, 2019).

Monkton Elm Garden & Pet Centre was awarded Garden Centre of the Year in the Destination Garden Centre (DGC) category and The Old Railway Line Garden Centre scooped the award in the Garden Centre (GC) category.

Iain Wylie, GCA Chief Executive, said: "Our Wales & West regional awards meeting was a huge success and we'd like to thank all those who attended. It was great to hear our GCA Inspector, Michael Cole's feedback from his inspections on the centres and now our members can take this vital information back with them to their centres and make any changes needed.

"A big thank you must also go to Castle Gardens, who were fantastic hosts for the evening. We now have a bit of a break until our Scotland and Northern Ireland regional awards meeting, which will take place on August 29 at Klondyke Mortonhall."
Wednesday, July 24, 2019 - 12:42
paragraphs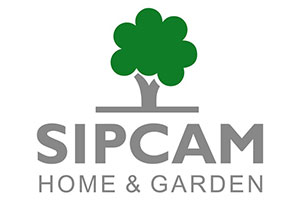 Leading environmentally-friendly plant care brand ecofective® will feature its rapidly expanding portfolio at Glee 2019, showcasing the latest generation of natural feed, weed and pest control products that cater for the UK's growing band eco-friendly consumers and organic gardeners.
Ecofective® has experienced strong demand throughout 2019, with sales driven by consumers seeking effective green alternatives to conventional fertilisers and pesticides. The retail ban on metaldehyde-based slug pellets has strengthened the market for natural slug controls, with the company poised to showcase its new ecofective® Slug Killer – supplied in a recycled container and containing FERRIMAX® bait.