Thursday, April 25, 2019 - 15:13
paragraphs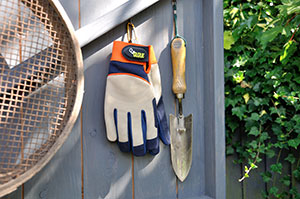 As part of its ongoing development and expansion plans, Treadstone Products has made a number of changes to its business operations. The company is now housed in larger offices, which incorporate an improved showroom area. In addition, Treadstone has a new 3PL (third party logistics) partner, enabling it to offer an even better customer service via more superior warehousing facilities.
Changes are also being made in the area of staffing, again in order to facilitate improved customer service. The company is currently recruiting a new Office and Administration Manager, and is seeking to exapnd its team going forwards. Treadstone has already boosted its sales force in the East Midlands and The Wirrall with the recent recruitment of Mark Gillott as Sales Agent. This takes to eleven the number of sales professionals employed by the company. Treadstone is also currently seeking more Sales Agents to cover other parts of the country.
At the same time, Treadstone is also busy developing a range of high quality safety gloves for use in industry and by those in the building trades. Full details of this product innovation are expected to be revealed in the next few months.
Tuesday, April 9, 2019 - 12:43
paragraphs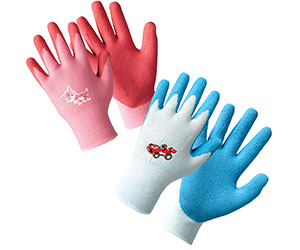 National Gardening Week is fast approaching and this year the Royal Horticultural Society (RHS)are focusing the campaign on "Edible Britain" as an acknowledgment of own-grown produce. Launched in 2011, the event has grown year-on-year and is now the nation's biggest celebrationof gardening. Gardeners of all ages are encouraged to start growing produce and share their efforts on social media by using hashtag #NationalGardeningWeek.
Gardening is well known to be advantageous to personal wellbeing, whilst encouraging children to grow their own fruit and vegetables provides life skills and an appreciation of good food.
It is, however, important to protect the skin when gardening. Thorny plants and sharp-edged stones can easily break a child's skin and make them more susceptible to infections such as tetanus from the clostridium tetani bacterium, commonly found in soil.
Wednesday, March 14, 2018 - 10:44