Welcome to town & country – Home of the UK's bestselling gardening glove!
Wednesday, March 14, 2018 - 10:44
With a vast range of high-quality gardening gloves to choose from, including the UK's bestselling gardening glove it is no wonder that Town & Country is the 'go to' company for discerning gardeners who value functionality, quality, and style. If you are someone who enjoys taking care of their garden and wants to look good whilst doing so, Town & Country has a glove for you – no matter the price point!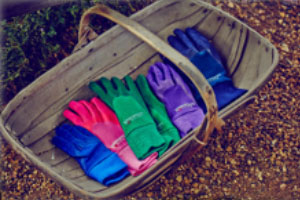 Master Gardener - £5.99
The Master Gardener has the prestige of being the  UK's bestselling gardening glove with one pair being sold every minute – quite an achievement! Developed and perfected over 10 years, the Master Gardener is Town & Country's flagship glove. Double coated in a special latex dip for extra protection, they are classified as 4111 under CE certification, making them tougher than any imitations! They offer protection against thorns and other sharp objects, and have excellent grip in wet and dry conditions, with outstanding fit and dexterity.
Available in green, pink, navy, and aubergine. Also available in children's size.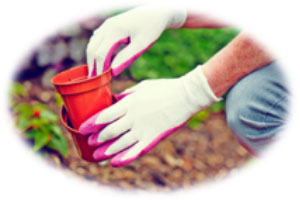 Bamboo Gloves - £5.99
Town & Country's Bamboo Gloves are the choice for the environmentally conscious gardener. The natural bamboo fibres are luxuriously soft, naturally hypoallergenic and antibacterial. The latex coating on the palms and fingers offers full dexterity and grip, whilst protecting your hands from thorns and brambles.
Available in three colours -  mint, navy, raspberry.
Premium Leather - £13.99
These ultra soft and comfortable leather gloves are tough and hardwearing, making them perfect for heavy-duty tasks.  Strong enough to withstand any challenge and supple enough to give unrivalled comfort, they have a specially designed thumb and elasticated wrist to enhance the fit, and a fleece lining for supreme luxury. 
Premium Leather Gauntlet - £15.99
These high quality gloves can take on whatever is thrown at them, whilst remaining comfortable and easy to wear. The extremely hard-wearing, tough leather palm provides added protection, with the extra long, reinforced safety cuff fully protecting the wrists.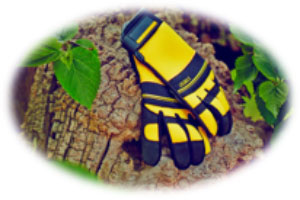 Ultimax - £15.99
A multi-feature glove designed to offer an extremely close fit, unequalled dexterity and exceptional durability. Ultimax gloves carry out heavy duty tasks in maximum comfort. The palm is made from strong but flexible synthetic leather and features textured palm pads for improved grip, added protection and extra durability. The back of the glove is stretch elastane for optimum comfort and fit with a neoprene knuckle 'shock absorber' and reinforced fingertips.
Available in four colours – blue, pink, purple, yellow.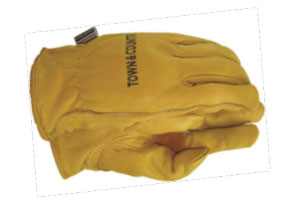 Extra Soft Leather - £16.99
Made from the finest quality leather, this range of stylish hard-wearing gloves are in a class of their own and will bring a touch of luxury to all work, gardening and outdoor activities. These rich, supple and soft tanned gloves, with a specially designed keystone thumb and fitted wrist, offer superior comfort and fit, they also have a suede palm for added protection.
For more information about the Uk's bestselling gardening glove please visit To view the entire range, please visit www.townandco.com