paragraphs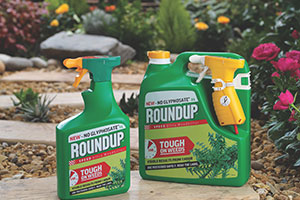 With warmer weather on the horizon and the first signs of Spring making an appearance in gardens, Evergreen Garden Care's latest £3.5 million TV advertising and multimedia marketing campaign is designed to communicate the key messages and product benefits of the company's most tried and trusted brands to millions of consumers across the country.
The TV campaign supports Evergreen Garden Care's powerhouse brands, Miracle-Gro® and Roundup® and will run from late March until the middle of June. The key messaging that runs across all four adverts is that with the help of these well-known brands you can unlock the love of the garden by creating a green oasis for all to enjoy whatever the occasion. 
paragraphs
What are the options a garden centre has to showcase lawn care products?
There are many different ways to merchandise lawn care products ranging from informative how-to product displays clearly showing consumers which product they should be using and when through to actual 'living' displays with examples of grass that has been treated with certain products to give a visual indication of the effectiveness of a product. Consumers, and particularly younger gardeners, are far more likely to make a purchase if they have had a positive shopping experience. Therefore creating eye catching and engaging displays is a great way to entice potential customers to come into store and make a purchase. 
Is it good enough to just keep them in packs on a shelf?
paragraphs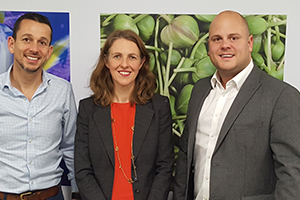 Evergreen Garden Care UK has strengthened its commercial team with three new senior appointments within marketing and sales. 
Ann-Marie O'Riordan joined the company in mid-August as Marketing Director with responsibility for brand, product and category developments. She brings with her a wealth of experience having held senior marketing roles, including the role of UK & Ireland Marketing Director, for more than ten years at Akzo Nobel.