Friday, June 21, 2019 - 09:58
paragraphs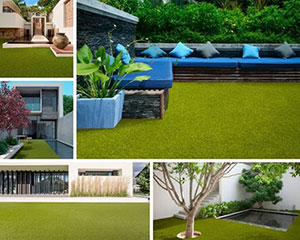 Artificial grass sales are booming, with one retailer* reporting a growth of 20% already this year – before the summer season has even begun.
Last year thousands of British lawns were scorched, while this year homeowners are tackling boggy and muddy lawns due to heavy rainfall. For many, lawn maintenance is a costly headache, and of course there are those that just want to ditch the lawn mower so there is one less chore around the home.
The team at Ultimate Grass (www.ultimategrass.co.uk) carried out a survey to really unearth why so many homeowners are opting to fake it, swapping traditional turf for look-alike lawns.