Monday, February 25, 2019 - 09:51
paragraphs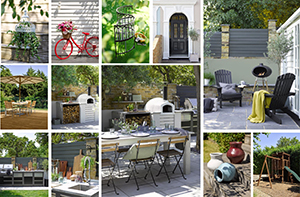 When considering your project, wood and metal paint can be just as effective as a masonry paint to create an individual and premium style.  To the front of your property a fresh coat of paint for railings, gates, fencing or a front door can immediately impart your style or improve curb appeal.
Painting your front door is an easy and enjoyable task. It is a one-day project that can make the world of different to the appearance of your home with only a little preparation. 
Sandtex Technical Consultant, Matthew Brown, gives a few insightful tips to get great results:
"When painting onto natural wood ensure surface is clean by wiping with a damp cloth soaked in methylated spirit.