Thursday, July 18, 2019 - 08:41
paragraphs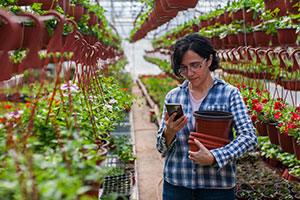 It's easy to get overwhelmed when you're running your own landscaping business. There's a lot to keep track of, from billing clients to actually showing up on site to get the work done. You likely started your landscaping business because you enjoyed the latter of those two things. Your passion lies in making beautiful landscapes, not behind-the-scenes paperwork.
While in the past you may have had to do everything with pen and paper once returning to the office, this isn't the case any longer. Owning a lawn care business has gotten a lot easier. There are now apps and other tools you can use improve your profits and financial stability, often without ever leaving your client's property.
Tuesday, May 15, 2018 - 16:01
paragraphs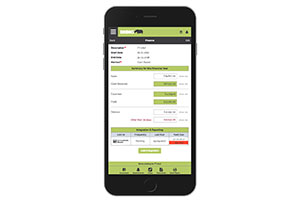 Garden centres are getting a helping hand with their accounts from the new HMRC-recommended Rhino App.
HMRC Approves the Rhino Small Business App for Digital Record Keeping and Direct Accounts Submission to its new Making Tax Digital Platform.
As part of its Making Tax Digital (MTD) initiative, HMRC has approved the new Rhino App for the submission of business accounts directly from the app to its online MTD portal. That portal went live on 15th March 2018. Rhino integrates directly into the Making Tax Digital platform and is the only accounts package approved by HMRC that allows a business to submit its own returns.