Wednesday, May 1, 2019 - 09:08
Hedgehog Awareness Week runs from 5th – 11th May 2019 and hedgehoggy events are being organised all around the country!
Hedgehog Awareness Week is organised by the British Hedgehog Preservation Society (BHPS) and takes place every year.  It aims to highlight the problems hedgehogs face and how you can help them!
Brambles Pet and Wildlife are running daily Facebook giveaways to coincide with Hedgehog Awareness Week, with Brambles Hedgehog Food and other related prizes – it's our biggest ever campaign with a total retail value of over £700! 
There will be a mixture of wildlife rescue giveaways and give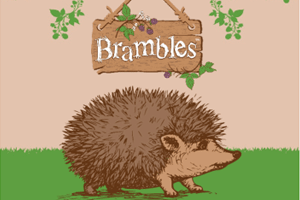 aways for wildlife enthusiast (members of the public) where Brambles Pet and Wildlife have teamed up with the likes of BBC Wildlife Magazine, The Woodland Trust, Esbilac (milk replacement powder), Snugglesafe(heat pads used to rehabilitate sick animals), Hatchwells (hedgehog food & water bowls), Seedball (wildflower seeds protected in clay balls), and many others for prizes.
Brambles Pet and Wildlife have also teamed up with BBC Wildlife magazine and The Woodland Trust to offer free Brambles Hedgehog Food on their social media platforms as giveaways which will be great for brand awareness as well as ensuring members of the public feed the correct food to hedgehogs.
Sales Manager, David Tracey commented "This is our biggest giveaway campaign to date and will really help boost awareness for these endearing animals as well as helping the wildlife rescues who do such invaluable work. We always get a great response from these giveaways and it's also a great way of increasing brand awareness" 
Brambles Wildlife foods are available from pet wholesalers, Rosewood Pet Products, Deccoand we're proud to be suppliers to the RSPB and Woodland Trust.
For more information about Brambles Pet and Wildlife Giveaways for Hedgehog Awareness Week please visit http://bramblespaw.co.uk