Date confirmed for GIMA Buyer Connect
Tuesday, April 30, 2019 - 11:25
GIMA has announced Wednesday 29th May as the date of the next Buyer Connect session - featuring buyers from Crocus, Wayfair and Haskins Garden Centres.
The speed networking event – to be held at the Royal Berkshire Conference Centre (Madejski Stadium), Reading - will allow potential suppliers to meet with key garden retailers in timed 20-minute appointment sessions.  The buyer representatives will be attending to meet with potential new retail partners, as opposed to existing suppliers. 
About the buyers/ retailers
As well as sourcing products for www.crocus.co.uk, the Crocus team also work with their affiliates at the RHS, Waitrose and Next. On behalf of these brands, Crocus run their websites, as well as manage the range selection, pricing and distribution from its warehouse and head office facilities in Windlesham. The buyers attending the GIMA Buyer Connect event will be interested to talking to suppliers of core garden (not landscaping), and gardeners' gifting.  
As a leading online retailer, the Wayfair team is interested in meeting any potential suppliers of garden furniture, structures, sheds, garden décor, garden lighting, summerhouses.  They are not interested in machinery, tools, gloves, seeds, bulbs, fertilisers, chemicals or growing media.  Suppliers must be able to process and pack individual orders, support a supplier portal and provide regular inventory updates.  
Haskins Garden Centres operates four of the largest destination garden centres in the country and has ambitious plans to expand further over the next few years.  The Haskins buying team will be interested in meeting potential suppliers of garden furniture, BBQs, garden décor, garden lighting, water features, building materials, garden lifestyle, non-plastic outdoor pots, compost, chemicals, garden sundries such as mats, watering, propagation, gardening gloves, plant support, and hanging baskets. Supplier of garden tools and seeds are also invited to attend.  Whilst not represented at the Buyer Connect event, suppliers of pet and birdcareare welcome to attend, with feedback shared with the relevant buyer post-event.  
How to get involved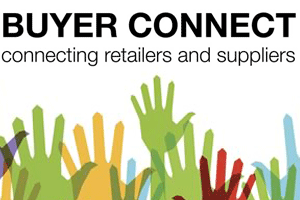 Suppliers who are interested in meeting any or all of these companies should complete the relevant application forms and return them to info@gima.org.uk by Friday 10th May.
The cost for non-members taking part in the above sessions will be £145 plus VAT for the first appointment, then £35 plus VAT for any extra meetings after that. GIMA members receive the discounted price of £95 plus VAT for the first meeting and an additional £25 plus VAT for subsequent appointments.
It is anticipated that there will be a lot of interest in these sessions, so interested parties are urged to confirm their applications as soon as possible.  Applications will be dealt with on a first come first served basis, and GIMA cannot guarantee appointments for all applicants, particularly if they are received late.
Visit www.gima.org.uk/ or contact GIMA direct via email info@gima.org.uk or telephone 01959 564947 for further information about Buyer Connect.