Thursday, October 3, 2019 - 16:08
"It is an amazing event, there"s such a breath of knowledge and wealth of exhibitors here. I don"t think you can be in the industry and not see this!" This is what Garden Designer, and LANDSCAPE 2019 speaker, Kate Gould has to say about this year"s show.
In its 9th year, LANDSCAPE saw thousands of Garden Designers, Landscapers, Landscape Architects, Facilities Managers & Consultants, Local Councils, Garden Centres and Landscape Contractors from across the industry descend on Battersea Park, to see LANDSCAPE's extensive range of exhibitors and their industry-leading products.
The products and services on display at the show this year definitely had that "wow" factor and could cater for any project small or large! LANDSCAPE's Best in Show Competition continued to prove its popularity as thousands of visitors voted for their favourite product.
The Best in Show entries that were put forward from exhibitors were whittled down to a shortlist of 12 finalists by speakers, trade associations and media partners, and after two days of voting LANDSCAPE visitors elected London Stone's DesignClad as the winner of 2019!
This year, LANDSCAPE collaborated with Battersea Dogs & Cats Home to introduce a new "Pet Friendly Garden Competition". Adam Frost (Garden Designer & Television Presenter), Katie Morgan (Volunteer Head Gardener at Battersea) and Peter Laurie (Deputy Chief Executive of Battersea) chose their favourites in each category.
Jack Sullivan won the Under 16s category to earn himself an exclusive VIP Family Tour of Battersea. Dominic Butler and Simone Kirkland won the Non-Professional and Professional categories respectively to gain £500 worth of HTA Garden Centre vouchers – well done to the winners! Visitors to LANDSCAPE 2019 had the opportunity to pick the brains of the most passionate Garden Designers in the UK during the show"s ''Meet the Designer" Sessions.
Jonathan Snow, Charlotte Rowe, Kate Gould and James Alexander-Sinclair were on hand at the Central Bar for guests to delve into their lives and discover how they got to where they are today! The PechaKucha 20x20 returned for 2019, this time in conjunction with the Landscape Institute. Jane Findlay (from FIRA), Armel Mourgue & Eugenia Grilli (of Gillespies), Dan Hinch (from WATG), Nicola Brown (from Huskisson Brown) and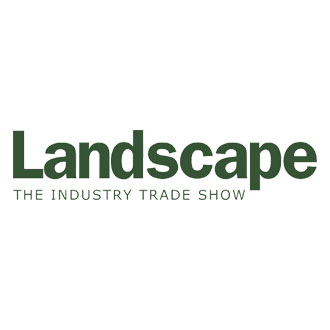 Andrew Wilson (from the London College of Garden Design) contributed to provide a lively and informal format with their inspiring and enlightening sessions showing 20 images that make them go "wow!" for 20 seconds each.
The guests at a packed out Central Bar were certainly amazed and inspired! Yet again, the LANDSCAPE's CPD Accredited Seminar Programme covered some of the most interesting and relevant topics in the industry. Over 80 of the most popular professionals in landscaping were on hand to deliver the 44 sessions which had everybody at the show talking – some sessions were even overflowing!
This year"s speakers included the likes of Andrew Fisher Tomlin, Arit Anderson, John Wyer, Cleve West, Carolyn Willitts, Mark Gregory, Ellen Mary, Gavin McWilliam, Helen Elks-Smith, Robert Myers, Rosemary Coldstream and so many more!
Tuesday 22 & Wednesday 23 September 2020 Battersea Park, London LANDSCAPE's mission this year was to deliver the most diverse seminar programme to date, and they accomplished just that! As the 2019 Show has now come to a close, work has already begun at LANDSCAPE HQ to go bigger and better in 2020.
The 10th edition of the LANDSCAPE Show returns on the 22nd & 23rd September 2020 and well over 50% of their exhibitors have already rebooked! It is certainly going to be special! Make sure you stayed tuned on LANDSCAPE's social platforms for updates and their after-show video.
Also, keep a lookout for LANDSCAPE's Review Magazine to see what everyone had to say about the show!
For further information please contact: Oliver Griffiths
LANDSCAPE SHOW Tel: +44(0)20 7821 8221
Email: oliver@landscapeshow.co.uk
LANDSCAPE Show Twitter: @Landscapevent
LANDSCAPE Show Instagram: @landscape.show
#LANDSCAPE2020