This year marks the 128th Crufts event, the most hotly anticipated dog show of the year which brings together top dog breeders and trainers from across the globe, all competing to take home one of the prestigious awards.
Every year thousands of dog owners, trainers and enthusiasts mark their calendars for the biggest doggy event of the year, and get ready to celebrate the coveted "Best in Show" pooch. To get into the spirit Lintbells, a Crufts' event sponsor and manufacturer of premium natural pet supplements, which will be attending for the 11th time, is sharing some of the ways dog owners can celebrate their very own best in show at home.
Pamper time 
Everyone loves being pampered, our dogs included, so if you know you're dog likes it then why not treat them to a 'Best in Show' makeover and take them to have their coat washed, combed or even trimmed. You could also go that extra mile and treat them to a massage, a nail trim or a teeth clean. This will leave them fresh and sparkling clean.
Healthy treats
No celebration is complete without some healthy treats and this should be no different when it comes to our four legged friends. Celebrate their companionship and treat them to their favourite food, something you know they will love and will certainly get their tail wagging.
Cosy cuddles
Showing love and TLC to your dog may be on the agenda everyday but why not take this opportunity to treat them to some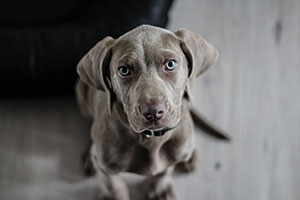 extra-long cuddles, you could even let them get cosy in their favourite spot on the sofa. Or surprise them with a brand new bed that they can snuggle up in every night.
Walkies
Dig out your walking boots and coat and enjoy some fresh air with your furry friend. Treat them to a nice long adventure outside at their favourite spot, whether that's rolling fields, a long sandy beach or a park with some of their fellow canine companions. Don't forget to bring along their favourite toys to chase around as well.
Try supplements
One key way to celebrate your furry best friend is to ensure they live a happy and healthy life no matter what age they are, and this can be achieved by regularly adding natural supplements to their diet. Supplements such as Lintbells' YuMOVE, YuDIGEST, YuMEGA and YuCALM can help support various health aspects in dogs including joints, digestion, skin and coat and behaviour.
If you would like to find out any more information or advice about the health and wellbeing of your dog you can head to the Lintbells stand at Crufts (Stand 121 in Hall 3) to chat to the friendly team.
The team will also be asking "What makes your dog's tail wag?" encouraging customers, both new and existing, to share thoughts and experiences about their own canine companions, and adding stories to the Lintbells #tellyourtail wall. With one lucky visitor winning a dog friendly UK holiday worth up to £750 with Forest holidays. A Lintbells hamper and discount code for 2018 will also be up for grabs.
A host of Lintbells' products will be on offer to purchase from the stand including a brand new product, YuMOVE PLUS for dogs which is exclusively available through Lintbells only. This is an extension of their already popular joint supplement YuMOVE, packed with even more ActiveEase® Green Lipped Mussel providing extra strength for older and much stiffer dogs. There will be some fantastic offers available including up to 50% off RRP on selected products. The experienced team will be on hand to offer tips and advice on any of the products.
Alethea Maillard, Marketing Manager for Lintbells, said: "We are so excited to be returning to Crufts this year, and are thrilled to be one of the sponsors for the event for the first time. The health and wellbeing of dogs is at the heart of everything we do and we can't wait to meet lots of fellow dog lovers and let them know about the benefits of our products. We are also looking forward to hearing everyone's 'tails' about their own best friend  and invite everyone to come along to your stand and share their stories."
Visit Stand 121 in Hall 3 to find the Lintbells team. 
For more information about Lintbells please visit www.lintbells.com or call 01462 790886.
images