Monday, August 5, 2019 - 11:31
paragraphs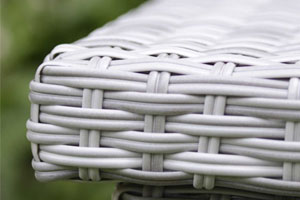 Material matters: LifestyleGarden® sets benchmark for artificial wicker material usage
Riding high from its successful exhibit at the SOLEX trade event, which saw the industry shower praise upon its new Eden Project partnership range and the DuraOcean® chair made from ocean plastic – the latter scooping the 2019 SOLEX New Product award –LifestyleGarden® has shone a light on its other benchmark setting material usage, particularly its Petan® 'artificial wicker' collections.
Over the last decide, artificial wicker has become the mainstay of outdoor furniture design. But until now the majority of material used has been non-recyclable. This means that at the end of their lifecycle there is no choice but for consumers to add their old furniture to landfill, contributing to the ongoing plastic waste issue that is shaping much of our political and economic agenda.
Recognising this, LifestyleGarden® developed an alternative; an alternative that looks to minimise its impact upon the environment. Introducing Petan® LifestyleGarden®'s exclusive artificial wicker alternative material.