Wednesday, April 24, 2019 - 13:21
paragraphs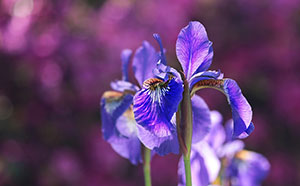 THE START of spring saw sales in outdoor plants soar at garden centres across the country (2019).
During March, outdoor plant sales were up 90.85% compared to the same month the previous year (2018), according to the Garden Centre Association's (GCA) Barometer of Trade (BoT) report. 
Iain Wylie, GCA Chief Executive, said: "Garden centres across the country have enjoyed a fantastic start to the spring season thanks to the milder days we've been experiencing, which have brought customers out and about in their droves to stock up on plants and products.
"The weather has been very kind to us and we also had the added bonus of Mothering Sunday at the end of the month, when lots of families chose to pop to their local garden centre. 
"We've also seen great sales in hard landscaping at 88.16% up, garden sundries at 58.53% up and furniture and barbecue sales up 55.33%."