Wednesday, April 17, 2019 - 10:07
paragraphs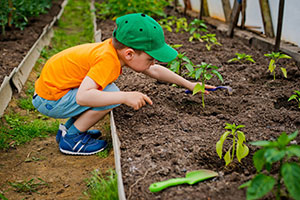 Leading garden centre group, Haskins Garden Centres, is delighted to announce the launch of its new Garden Gang Facebook page, designed to get children outside and involved in gardening.
The Facebook page provides parents with regular updates suitable for children, including how to encourage wildlife into the garden, an array of fun and educational worksheets, sowing seeds and a selection of gardening games.
Lisa Looker, brand director at Haskins, commented: "Family is rooted into our core here at Haskins so we feel we have a responsibility to help parents encourage their children to get involved in gardening.