Monday, April 15, 2019 - 10:29
paragraphs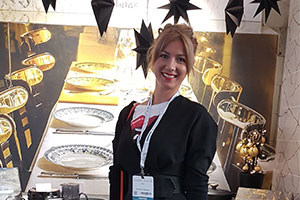 The UK's premier showcase of housewares, tabletop and small domestic appliance brands returns in June 2019 as two shows, Exclusively Housewares and Exclusively Electrical, take place in London.
These shows guarantee an explosion of new products, the very latest on trend creations and Christmas gifting collections showcased by the 150 plus exhibitors.
Visitors have the unique opportunity to gain an understanding of the very latest styles and trends interpreted for the housewares market by trend experts Scarlet Opus. They will share their predictions for future high street and internet trends with talks, tours and displays. This is essential inspiring knowledge and is fundamental to purchase decisions to ensure product selected will appeal to today's consumer.