Wednesday, April 24, 2019 - 15:38
paragraphs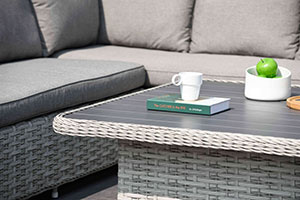 It's a point of principle for many businesses to be as environmentally friendly as they can be, however there is one company that is priding itself on setting a new benchmark, and that is LifestyleGarden (under its parental company, ScanCom International).
ScanCom, together with LifestyleGarden, is raising the bar in regard to sustainable business in a way that has not been seen before within the garden and leisure sector. From corporate social responsibility, human and labour rights, and environmental management practices, every part of the business, from production to people, is heavily focused on ensuring the company's motto 'Doing Business the Right Way' is carried out.
But what does being a sustainable business really mean? We focus on the extensive efforts that ScanCom's team undertakes every day to achieve a true sustainable status.
Investing in truly green materials
We're all familiar with terms such as FSC, 'low-impact', minimal waste and 'recyclable materials' but in a world that is waking up to the dangerous impact of certain materials, these terms are just the tip of the iceberg when it comes to better material control. 
Monday, March 18, 2019 - 16:46
paragraphs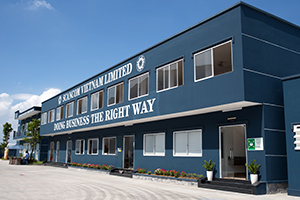 ScanCom (Vietnam), the parent company of the market-leading LifestyleGarden® outdoor furniture brand, is celebrating this week as it has been confirmed as one of the shortlisted companies at this year's Sedex Awards.
Each year, the Sedex Awards celebrate the incredible efforts its members undertake globally to ensure the work they carry out is done so in a sustainable fashion and impacts upon the environment in the least possible way.