paragraphs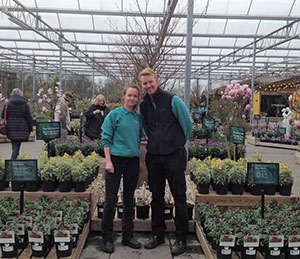 THE GARDEN Centre Association (GCA) Trust recently (April, 2019) selected Emma Lamb from Barton Grange Garden Centre and Sam Clark from Cowell's Garden Centre to attend this year's International Garden Centre Association (IGCA) Congress.
The two candidates will receive a sponsored place at the IGCA Congress in September as part of the Dick Allen Scholarship Award Scheme.
Sue Allen, Trust Chairman, said: "This is the fourth year we have sponsored GCA member centre staff to attend the IGCA and we're delighted to announce Emma and Sam as the two lucky candidates.
"The pair will experience this unique event in the company of like-minded potential managers and spend their time visiting top garden centres, other retailers and historic gardens. They will even have time to visit the Bombay Sapphire Gin distillery, the London Eye and take a cruise on the Thames. Throughout the week they will be discussing issues that affect our industry, forming firm friendships and making important contacts.
"The Trust were thrilled with the calibre of applicants this year and it was a very tricky decision to make, but we'd like to congratulate Emma and Sam and we hope they thoroughly enjoy their trip later this year."
paragraphs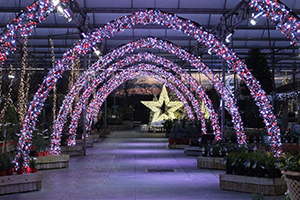 BARTON Grange Garden Centre and Castle Gardens have recently (November, 2018) been announced as the national winners of the 2018 Garden Centre Association's (GCA) annual Christmas competition.
The garden centres were judged to have the best festive displays in the country by the organisation and will receive their awards at its annual conference in January, 2019.