From gin to geraniums, Oswaldtwitsle Mills has morphed from a cotton producer to a retail emporium – with an expansion in the pipeline. Here, general manager Nick Pitman describes how it attracts customers…
Based in a former cotton weaving mill, Oswaldtwistle Mills shopping village and garden centre has a long history of welcoming people through its doors, much of which is tied up with its industrial past as one of Lancashire's many famous cotton towns. 
Weaving was carried out continuously at Moscow Mill for more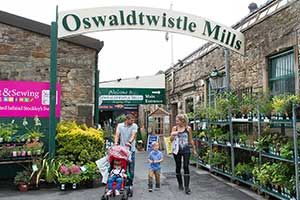 than 150 years until the early 1990s when the globalisation of manufacturing caused the last weaving shed to close and Oswaldtwistle Mills to be born.
Oswaldtwistle Mills has been home to an Aladdin's Cave of shopping treasures for over 25 years, since it opened as one of the first mill shopping villages in Lancashire in 1994 and now welcomes over 1.2million visitors a year. 
Walk through its ever-expanding 120,000 feet of retail space and you'll find all the gift inspiration you could need: scented candles, arts and crafts supplies, sewing machines, contemporary furniture and home furnishings, lighting and an impressive range of clothes, shoes and accessories including many leading high-street brands, a colourful garden centre, a gourmet food deli and butchers, old fashioned sweet shop and more!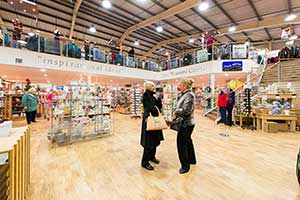 And if all this retail therapy leaves customers feeling peckish there's plenty of choice – from the contemporary Cafe Nova to the Hungry Tackler (which is great for groups), to the relaxing Pavillion Coffee Shop, the chic Terrace Tea Room or Scoops Indulgent Ice Cream Parlour.
Our Gourmet Food Deli is home to the award-winning Ye Olde Sausage Shop and The Crumbly Cheese Deli. It's bursting with fresh Lancashire produce including over 40 local, regional and international cheeses, a mouth-watering selection of sweet and savoury pies, cakes and biscuits, preserves, chutneys and condiments. The newest addition to its line-up is an extensive range of craft and artisan gins and their perfect tonics. 
The Ye Olde Sausage Shop is the go-to butchers for all custom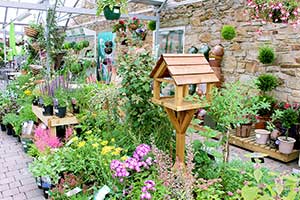 ers' meat needs, offering exceptional-quality, locally-sourced products from chicken breasts and mince to steaks to their very own handmade award-winning sausages and much more.
We have lots for children and families to enjoy at the mill, including Mr Bubbles Play Centre, our Textile Time Tunnel Museum, the Mill Grounds and our beautiful wildfowl reserve. We also have exciting kids' craft events and workshops on at the mill over the school holidays.
We are excited to be further expanding our business and are currently applying for planning permission to open a new Home & Lifestyle Centre at Barrow Brook near Clitheroe, that will hopefully open in 2019.
For more information about Oswaldtwistle Mills shopping village please click here.