Start-ups, entrepreneurs and innovators from a wide range of backgrounds are being encouraged to take part in this year's Innovators Zone at the Glee garden, gift, home and leisure trade show (NEC, Birmingham, 10-12 September 2018). With the UK garden market valued at around £5.7bn*, interest is set to be higher than ever before.
 
Glee attracts over 7,000 visitors from multiple and independent garden centres, department stores, supermarkets, DIY chains, and gift shops – including big names such as Amazon, B&Q and John Lewis.  The UK's largest garden trade show attracts over 500 exhibitors, including top international gardening bands such The Scotts Miracle Gro Company and Hozelock. For those in the Innovators zone there is also chance to win a grant of £6,000.
 
Launched in 2009, the Glee Innovators Zone has already helped more than 200 companies break into the garden retail market.  Designed to help nurture valuable grass-roots product development and one-off design ideas, the area bridges the gap between market-ready new product launches and established companies and provides a showcase to pre-commercial product ideas.
 
Exhibitors in the Innovators Zone can apply for the annual Garden Industry Manufacturers Association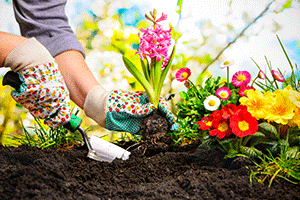 Innovators' Seed Corn Fund, which is designed to help start-up businesses take their product from concept to reality.  The winner receives a £6,000 grant, ongoing support from industry experts and free membership to GIMA (www.gima.org.uk/seed-corn-fund-2/) which includes access to exclusive networking events and a reduced rate on stand space at subsequent trade shows such as Glee and the Garden Press Event.
 
Previous winners of the GIMA Innovators Seed Corn Fund have gone on to achieve immediate success as a result of their time at Glee.  2017 winners Bio-Bean spent four years marketing its Coffee Logs, high-performance sustainable briquettes for use in stoves, fires and chimeneas prior to exhibiting, and were struggling to find the right kinds of retail partners for their product. At Glee they achieved just that, with an on-stand team of three leaving with well over 100 quality leads. Pippa Henderson, Marketing Communications
Executive for Bio-Bean said:
"So many people told us to exhibit at Glee and they were right, it has been a great experience. We've already booked for next year."
Perhaps the biggest success story so far has been Green Digit, a Newcastle based start-up that launched a revolutionary biodegradable seed pod, SeedCell®, in 2014.  Since exhibiting as part of the Glee Innovators Zone, Managing Director Dan Robson managed to turn his university concept product into a worldwide success.
 "Winning the Innovators Seed Corn Fund at Glee opened doors.  The award was not only a great conversation starter with potential customers, but the business support that came as part of the prize package was invaluable.  Glee gave us the opportunities we wanted, including being introduced to key retailers and influencers - invaluable in helping us gain insight into how to further develop our offering.  Within a year we were being stocked by over 100 retailers, in Britain, Germany and Italy, including Homebase. Little did we know what impact our three days at Glee would have on our business."
 
Find out more
Glee is the UK's leading garden retail show, focussing on building year-round profits for buyers and suppliers within the core gardening and outdoor leisure product categories.  
To find out more about exhibiting visit www.gleebirmingham.com for the full Glee sales brochure, including email contacts.  
To inquire about booking a stand in the Innovators Zone directly, call the Glee team on 020 3033 2160.