Tuesday, June 19, 2018 - 10:24
SALES at garden centres across the country were up and down during April (2018) according to the Garden Centre Association Barometer of Trade (BoT) report.
 
Outdoor plant sales remained down at -12.73% compared to the same month last year but could have been much worse if the bad weather had continued says the Garden Centre Association.
 
Iain Wylie, Garden Centre Association Chief Executive, said:
"Sales in April were very up and down. The first two and a half weeks saw continued negative sales until the weather turned as we headed towards May. This means that overall sales were down for the month, however we expect to see them pick up in May after a record breaking start during the Bank Holiday weekend. We believe that had the bad weather continued for the rest of the month, the negative sales could have been much worse. Sales in some non-traditional categories brought some reassurance as our April results revealed sales in catering were up 1.33% and clothing up 15.92%."
 
Gardeners started to prepare for the season as seed and bulb sales were also up at 5.75% and houseplant sales were up 7.13%.  
 
Sales in garden sundries were down -11.16%, furniture and barbecue sales were down -11.12% and pets and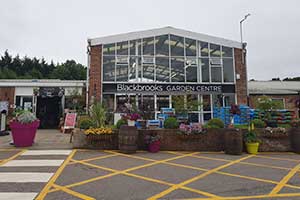 aquatics were down -6.37%.
 
Gift sales were down -4.5%, hard landscaping was down -20.6% and food hall and farm shop sales were down -10.23%.
 
Overall April sales were down -8.36% with a year to date change of -10.86%.
 
Mark Winchester, Managing Director at Blackbrooks Garden Centre in East Sussex, said:
"April was very much a month of two halves as far as sales are concerned, suffering massive dips of up to -36% in earlier weeks but then strong gains of +30% for later weeks. Overall our April sales were flat compared to 2017, which we were happy with considering the poor start to the month. We did not offer any discount to combat the poor start as spring always arrives eventually every year. Knowing when however is still a mystery!"
 
The Garden Centre Association BoT reports are compiled using actual sales figures and provide an up-to-date trading position statement. They are made available mid-month following the end of the prior month after all member garden centres have submitted their results.
 
The BoT reports allow members to compare their trading positions with other centres.
 
The Garden Centre Association represents nearly 200 garden centres nationwide.
 
For further information on the Garden Centre Association, please call 01244 952170. Alternatively, please visit www.gca.org.uk