Monday, November 25, 2019 - 09:45
THE UK'S current love for indoor plants shows no sign of diminishing according to the Garden Centre Association (GCA) as new research claims most flatsharers own at least one houseplant each.
 
In the GCA's Barometer of Trade for October (2019) the houseplant was recorded among the bestsellers by member garden centres for the third consecutive month, with sales up 13.47% on last year.
 
Iain Wylie, GCA Chief Executive explained: "The UK's current love of houseplants seems to be growing, particularly amongst renters, as new research from the company Spare Room has revealed recently. According to the organisation, 76% of those sharing flats now own at least one houseplant each. There has also been an increase in the number of houseplants being featured on Instagram feeds, with millions of posts tagged #houseplant.
 
"They appear to have become popular among millennials, who said in the research that they buy houseplants to have something to nurture, love and care for. Houseplants are also being featured in more and more lifestyle magazines as desirable household accessories. It's trendy to have a cactus or a succulent and to have cyclamen on your table for Christmas.
 
"But it wasn't just houseplants that recorded good sales in October, clothing was up 13.88% too. Sales of outdoor plants, however, were down -16.68% as the weather continues to be erratic for this time of year. Garden sundries sales were also down -12.41%. But it was a better month for seed and bulb sales at 3.16% up."
 
Gift sales were up 4.74% for the month showing a strong tendency for customers to be getting ready for Christmas earlier this year. Christmas sales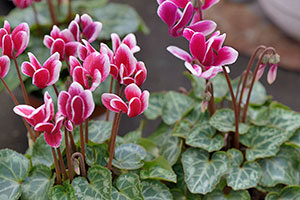 were up 4.06% too for the month in comparison to last October.
 
Iain added: "Furniture and barbecue sales were understandably down -20.37%.
 
"Pets and aquatics sales were up 6.57% and hard landscaping sales were down -29.38%. Food hall and farm shop sales were up 3.23% and catering was up 4.87%."
 
Overall sales for the month were down -1.69% with a year to date change of 5.74%.
 
Tim Goold, Partner at Henry Street Garden Centre in Berkshire, said: "Christmas sales had a very good start, as did wild bird care and houseplants, following the trends with a good mix of both foliage and flowering.
 
"We are also reaping the benefits of investing in new catering facilities. Our new restaurant opened in June 2018, going from 250 covers to 400 and still showing good year on year growth."
 
The GCA BoT reports are compiled using actual sales figures and provide an up-to-date trading position statement. They are made available mid-month following the end of the prior month after all member garden centres have submitted their results.
 
The BoT reports allow members to compare their trading positions with other centres.
 
The GCA represents nearly 200 garden centres nationwide.
 
For further information, please call 01244 952170. Alternatively, please visit www.gca.org.uk, log on to www.facebook.com/pages/GardenCentreAssociation or follow the organisation on Twitter at www.twitter.com/GC_Association.