Wednesday, June 6, 2018 - 10:02
ONE OF THE UK's leading nurseries has this month (June, 2018) announced it will be attending the Horticultural Trades Association (HTA) National Plant Show and will be focusing on Biosecurity during the event.  
Wyevale Nurseries says Biosecurity and Plant Health are critical to the future of horticulture and these topics are at the top of its agenda. During the show on June 19 and 20 members of staff will be on hand to discuss these issues.
Adam Dunnett, Sales & Marketing Director at Wyevale Nurseries, which is based in Hereford, explained: "Our Plant Health Coordinator, Kyle Ross, has created an information pack on biosecurity to raise awareness of these potentially damaging pests and diseases. People who visit our stand at the HTA National Plant Show will be able to pick up a free copy.
"Kyle will also be on hand to answer any specific questions and is available to book for workshops or staff training sessions. Taking centre stage on our stand will be our new and exciting promotions for people to have a first look at and book early for next year's supply."
Adam and Colin Stanley, Retail Sales Manager at Wyevale Nurseries, and the rest of the team will be on hand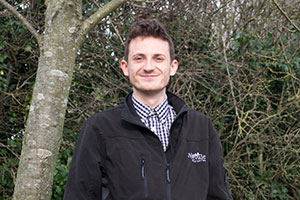 to give a warm 'Wyevale Welcome' to all.
The HTA National Plant Show takes place on Tuesday, June 19 and Wednesday, June 20 at Stoneleigh Park in Warwickshire.
The show is in its ninth year and will showcase the very best of British plant suppliers all under one roof. The show offers a 'back to basics' approach, focusing purely on plants at the best time of year for retailers to plant their ranges for the following season.
The product selection available from Wyevale Nurseries is enviable across the industry and the talented team regularly introduces new, award-winning plant varieties. 
Its main business is to supply garden centres, landscape contractors, local authorities, foresters and landowners with a comprehensive array of trees, shrubs, hedging, herbaceous and specimen plants.