Thursday, December 13, 2018 - 11:58
Whites Thinking Outside is a dedicated gardening and home improvement range distributed throughout Australia, New Zealand and most recently Europe and the UK. 
A family owned and operated business with over 40 years' experience, Whites has developed innovative design solutions, and produces quality products at a competitive price.
Developed with passionate gardeners and landscapers in mind, Whites understands their strong desire for uncomplicated products that are easy to use, install, and do the job well. This is applied to products that are designed for outside projects and enhance outdoor living spaces.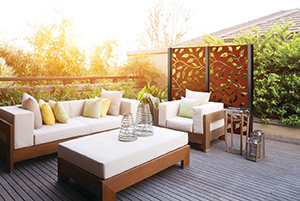 Their aim is better ideas for the home and garden, so when you're thinking outside, you think of Whites.
Key brands feature clever-thinking solutions like Retain iT, Garden Up, Grip & Grow, and Oxy-Shield.
Additionally, there are heritage range products such as tie wire, mesh and netting, and Ultraposts - all designed to add to the outside experience.
Retain iT is an easy-to-use solution for creating aesthetically pleasing retaining walls from timber sleepers. The system provides a snug fit so that the sleeper is dropped in and immediately secure. No packing or fastening is required.
Garden Up turns any wall, fence or vertical space into a living, growing green wall or edible garden!
Garden Up brings new life to your outdoors and gives you the freedom to plant what you want, where you like with your choice of decorative floral displays or edible crops such as herbs, salad leaves, and strawberries.
Grip & Grow is a modular integrated system for growing climbing vegetables and plants that makes erecting plant support frames easy. No more complicated ties and stakes!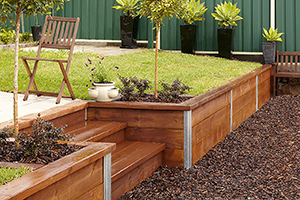 Easy to set up, the feet simply push into the ground and you're ready to grow. 
Oxy-Shield is a specially formulated landscaping steel designed to impart a decorative rust-look without the inherent degradation of regular steel. With similar properties to stainless steel, OXY-Shield will oxidise and form a surface coating that is resistant to corrosion and flaking.
It develops a rich, earthy patina in weeks – a favourite amongst landscapers, the rustic tones blend effortlessly into any backyard or courtyard setting for a contemporary and natural look.
Available in decorative screens, edging and rings.
For further enquiries contact Dan Cooke +44 7917015156
Find out more about Whites Group here