Trade winds blow in good news for Forest Garden
Monday, May 20, 2019 - 09:40
The high winds at the end of March have blown in some good news for the UK's leading manufacturer of domestic garden fence panels, Forest Garden, who have reported a 60% increase in demand.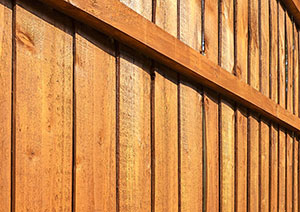 The company was easily able to cope with this sudden boost in sales as it holds in excess of 375,000 panels at its facilities in rural Worcestershire.
"We keep a careful watch on weather forecasts as strong winds often herald a sudden peak in demand and we have to be ready," says Forest Garden's head of marketing, Nicola Simpson.  "The challenge is getting deliveries out of the door to our customers.  We deliver 7,000 loads to store each year, that up to 90 loads a day, and this can increase substantially following gales."
All Forest Garden products are available to view online at www.forestgarden.co.uk or to purchase nationwide from high street multiples and garden centres.