Thursday, August 8, 2019 - 12:54
paragraphs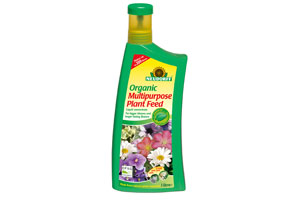 Weed, feed and control brand Neudorff will launch a new Vegan Society Accredited range of products at Glee 2019.
Neudorff's range already focuses on products that use natural active ingredients where possible with many products certified by the Organic Farmers & Growers Association.
Vegan products have been included in the product line-up for a number of years and the brand has now been given the vegan stamp of approval across new and existing products.
"Demand for vegan growing products has grown massively in the past few years thanks to a new generation of gardeners and increased consumer awareness for the ingredients included in weed, feed and control products," said Neudorff's Jude Beharall.