Monday, March 2, 2020 - 11:36
The Ace Supply Company Ltd (trading as Streetwize Accessories), who are now in their 34th year of trading, are expanding their Gardenwize range with the introduction of decorative planters, a new solar light range and soft garden furnishings which include scatter cushions, ottomans and seat cushions.
The new decorative planter range by Gardenwize are all made from fiberstone to withstand various weather conditions and are ideal for both flowers and plants. They've been elegantly designed to add character and reinvigorate your garden. 
The solar light range brings your garden to life during night. Perfect for those relaxing summer evenings in the garden. Explore various designs from the enchanting solar-powered LED crackle ball to the elegant multicoloured mosaic solar lights.
As for the soft-furnishing range, Gardenwize are providing a unique assortments of water-resistant scatter cushions, seat cushions and ottomans that are available in various printed patterns.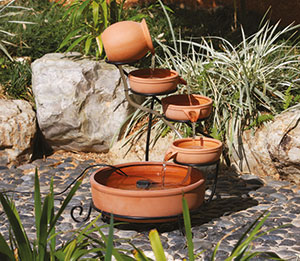 Gardenwize is one of the leading suppliers of outdoor garden products, some of which have never been seen in the market before. Products already supplied by Gardenwize include garden ornaments, bird baths, solar-powered water features and more. All supplied at a competitive price when purchased in bulk.
The introduction of this new range to their already extensive catalogue marks a period of strong growth for the company.
"We're really excited to be expanding our Gardenwize range," said Dale Silverman, Director of Streetwize Accessories. "In recent years, we have seen a growing interest in gardening. And the introduction of these new products represents an important milestone in our continuous growth for the company."
The gardening retail market has been seeing strong growth. Recent reports show that the sector is worth nearly £5 billion. This figure represents the UK domestic market alone. 
What's more, with the younger generation now showing a keen interest in gardening, it is widely expected that the sector will grow further in the foreseeable future. 
Going from Strength to Strength
Streetwize Accessories is an established B2B wholesale supplier of high-quality automotive accessories, which include dash cams, GPS tracking devices and vehicle diagnostic tools, and leisure accessories that addresses the needs of caravan and camping holiday makers as well as garden accessories. 
Founded in 1986 in Manchester, UK, Streetwize has gone from strength to strength. They have amassed a huge B2B customer base and they serve both nationally recognised and international retailers as well as independent businesses, mail order companies and wholesalers. They've also had their products featured on TV shopping channels such as QVC.
Streetwize operate from their head office in Trafford Park, Manchester where they have a 10,000 sq. ft warehouse that store, pack and distribute thousands of products every day.
"A key part of our growth is the relationship that we have with our customers," said Chris Heaton, Sales Representative for Gardenwize. "We value every customer that we work and supply for and we take great pride in ensuring the products that we provide are of the highest quality."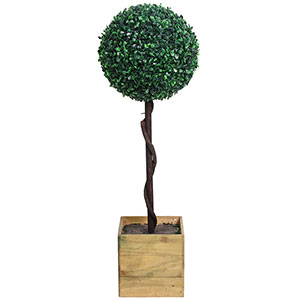 Streetwize Accessories operate under three brands: Streetwize, Leisurewize and Gardenwize. We explain each of these brands in more detail below.
•    Streetwize Accessories supplies a vast range of car electronics, portable power bank jump starters, dash cams, pet travel equipment, air fresheners and more. 
•    Leisurewize provides businesses with a comprehensive range of caravanning and leisure products which include caravan awnings, camping accessories & furniture and towing. 
•    Gardenwize is the newest member of the Streetwize family. Gardenwize covers all areas of outdoor gardening. This includes solar-powered water fountains, garden furniture, topiary products and ornaments.
To view the full range of products supplied by Streetwize, Leisurewize and Gardenwize, please visit www.streetwizeaccessories.com. For more information, visit the Contact Us page. 
Alternatively, if you would like to speak to someone about the new Gardenwize range, please contact Chris Heaton on chris@streetwizeaccessories.com, or call him on 07808 770239.