What did lockdown mean for garden DIY sales?
Friday, March 5, 2021 - 10:44
It is safe to say 2020 was a big year for change, and that includes the DIY industry. With people entering the first lockdown in March 2020, the home and garden quickly became more than just a home, suddenly taking on additional roles such as office, gym and even a holiday resort in the summer months. 
With people spending more time in their homes and with little else to do there was a huge increase in DIY projects. Google reported an 80% increase in searches for the term "DIY" in comparison to 2019.
At EnviroBuild we experienced a huge increase in demand over summer, with our customers looking to transform their outdoor space. Additionally with the closure of physical shops, the public were turning online to source their materials.  One area that we saw huge growth in was decking sales and garden furniture – with our customers looking for an easy way to transform their outdoor space using garden DIY.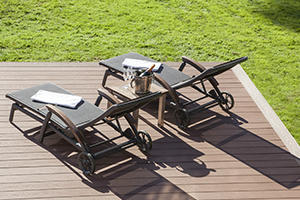 How EnviroBuild are preparing for the spring rush 
With the public still being urged to stay at home we are preparing for the spring rush by creating resources to help our customers with their DIY projects.  From filming installation videos to fine-tuning our installation guides and FAQ pages, more of the public are attempting to do it themselves and EnviroBuild are trying to make their garden DIY projects as easy as possible. 
With people spending more time outside, and the garden becoming a place to socialise as lockdown lifts, we expect a rise in interest in products that can help transform an outdoor space. People are turning towards low maintenance solutions such as composite decking and cladding which look great, has a long working life and has very little upkeep – meaning after the installation customers can spend more time enjoying their garden and less time scrubbing the deck. 
Additionally a growing trend is customers turning towards more sustainable products. At EnviroBuild sustainability has always been at the core of our business and values. Our goal is to sell materials that are consistently better for the Environment than traditional materials and we pledge to donate 10% of our profits to charities fighting against climate change. We are preparing for the spring rush by making the sustainable credentials of our products as accessible as possible.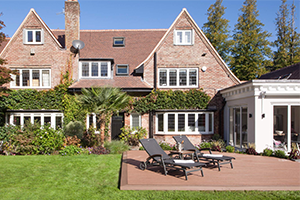 The pandemic's effect on garden DIY stock
One issue that the UK may face this year is product scarcity. A global shipping delay due to the pandemic may mean that there may not be as many materials around in the coming months. So with summer just around the corner, our advice is to start preparing garden projects as early as possible. 
Overall with the public now used to online shopping for larger purchases, and experienced in turning to the internet for DIY help, it looks like the focus on home and garden improvement shows no signs of stopping in 2021. 
EnviroBuild is on a mission to improve the environmental impact of construction materials, working hard to develop conscious products and sustainable initiatives. We are also passionate about providing our customers with a quality experience and have an expert team on hand to help customers at every stage of their project from start to finish and beyond. 
Visit envirobuild.com to find out more.