At Bathgate Horticulture, we provide an extensive range of quality products for professional growers, landscapers, garden retailers and dedicated horticultural enthusiasts. 
The Bathgate Retail Range has been formulated with carefully selected ingredients to optimise performance and is attractively packaged to maximise retail sales potential. Whatever your requirements, you can be assured that we only use the finest ingredients to produce consistent, high quality products every time. 
In addition to the Retail range, we have our 'Champions Blend' selection of premium compost blends, that each contain Envii Foundation, REMIN Volcanic Rock Dust and Oceans Bounty Natural Seaweed Extract, that help to stimulate growth, enhance plant development and improve resistance to disease.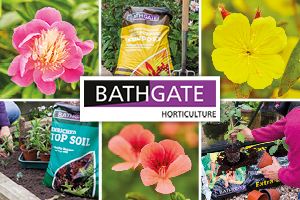 After extensive research carried out in conjunction with a leading professional grower, Bathgate have recently added a soil association approved 'Champions Blend peat free compost' to their product portfolio. This compost can be used for a wide range of seasonal plants and is suitable for indoor and outdoor use. It's ideal for plug plants, bedding and pot plants, hanging baskets, shrubs, and fruit and vegetable plants.
All Bathgate Horticulture products, are conveniently packaged in recyclable bags and are available for nationwide delivery, from a single pallet to a full load.