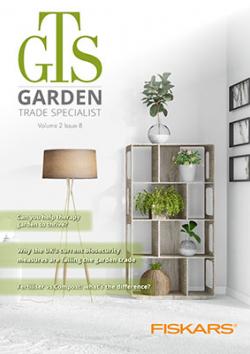 In the latest issue of Garden Trade Specialist, we take a look at garden therapy and ask the question: "Can garden therapy help people to thrive?"
We also have a fantastic feature on the top trade shows of 2019 including the Autumn Fair, Top Drawer and Glee! 
Our editor Victoria also had the opportunity to review the Bosch Universal Aquatak 135 High Pressure Washer - she gives her opinions on how well the product works on her garden patio and driveway.
This issue also has articles on: 
- Glee
- Four Oaks
- Seeds & planting
- Garden Tools
- Christmas
- Gift Ideas
- Landscaping